Anemia in Men & Older Women Means Cancer
'Anemia in men and older women means cancer' is a very bold statement. However, I have seen many patients missing valuable time as they get treatment for anemia and wait till cancer is advanced. Often it is the treating doctor that misses the diagnosis as…
Keeping Cancer at Bay With Exercise
Relationship with Cancer. During my cancer awareness talks I often show a picture of an office room and ask the audience to spot the killer. Most of the audience fail to notice! Chair is one of the greatest killers today than ever before. According to…
Getting Pregnant After Breast Cancer.
Mrs. Dina (name changed), 27 old lady, who got married 4 months back, came me to enquire about the breast lump she had noticed few months ago. As with any breast lump, we performed a complete evaluation including a biopsy. It turned out to be…
Cancer and Alcohol: Are they Linked?
By Dr Sandeep Nayak Not everyone who drinks alcohol will develop cancer. But on the whole, scientists have found that some cancers are more common in people who drink more alcohol than others. Drinking & Cancer Risk. Drinking alcohol regularly can increase the risk…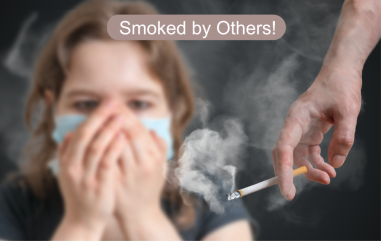 The Dangers of Second Hand Smoking
What is it? Secondhand smoke (also known as environmental tobacco smoke) is the smoke a smoker breathes out and that comes from the tip of burning cigarettes, pipes, and cigars. It contains about 4,000 chemicals. Many of these chemicals are dangerous; more than 50 are…
Points You Must Know About Cancer Treatment…
In simple language, cancer is the abnormal growth of cells. Cancers arise from an organ or body structure and are composed of tiny cells that have lost the ability to stop growing. This growing structure then sticks out from that organ or body structure until…
I feel a lump in my Breast! What should I do now?
By Dr. Sandeep Nayak The first thing that you do when you feel a lump in your breast is not to panic. In most cases, these lumps will go away on their own. In younger women, lumps are often related to menstrual periods and will…
Preventive Lifestyle Tips for Cancer
By Dr. Sandeep Nayak Cancer can occur in all living cells in the body and different cancer types have different natural history. Epidemiological studies have shown that 70-90% of all cancers are environmental. Lifestyle related factors are the most important and preventable among the environmental…